Articles
Design and Development of an Information Kiosk with Log Monitoring for Leonor M. Bautista National High School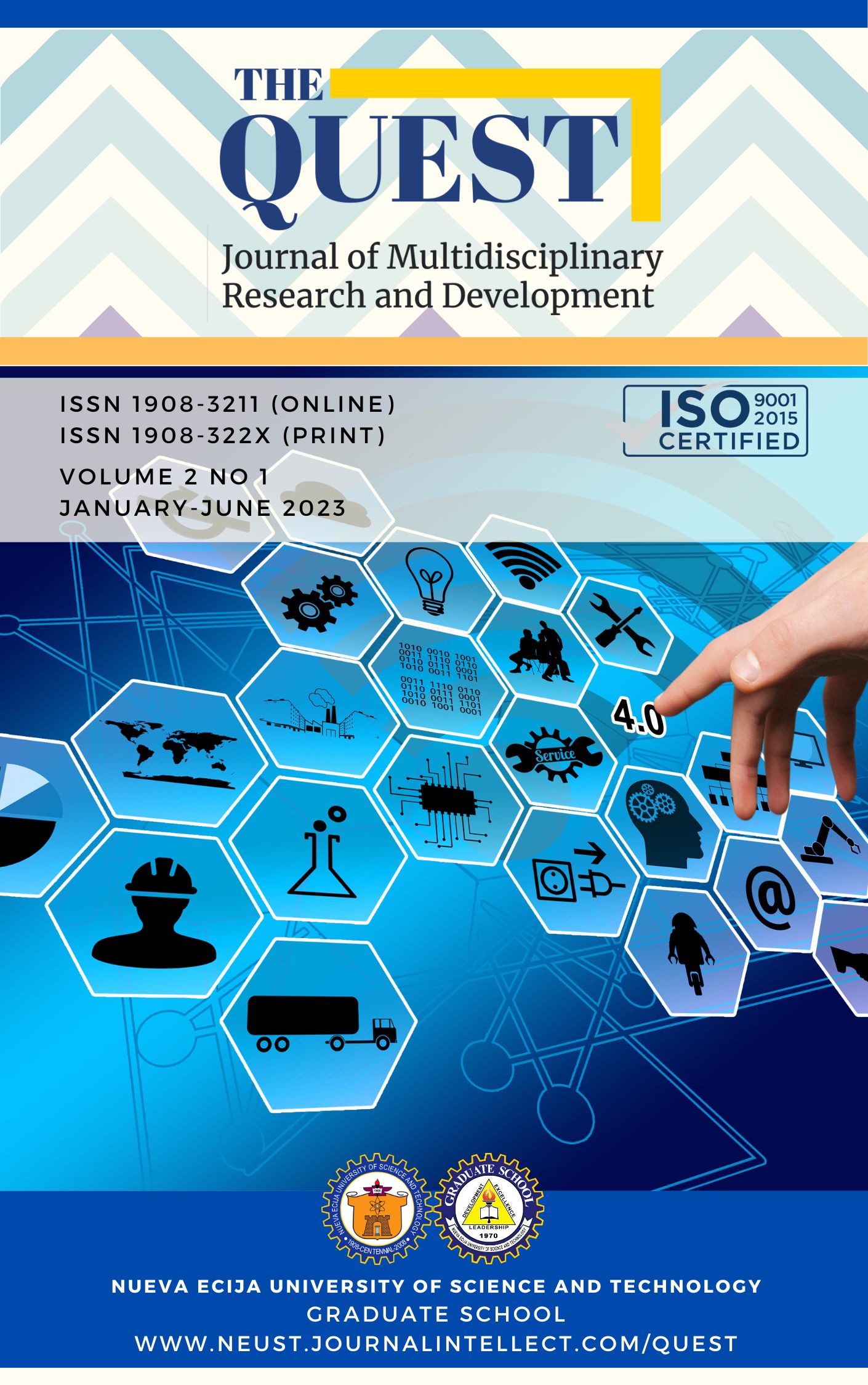 Published 05/24/2023
Keywords
information kiosk

,

log monitoring

,

digital solution

,

developmental research
How to Cite
Bulaclac, J., Peña, C., Mangulabnan, J., Bulacan, J.-M., Dulatre, J., Abes, J. E., & Briñas, J. (2023). Design and Development of an Information Kiosk with Log Monitoring for Leonor M. Bautista National High School. The QUEST: Journal of Multidisciplinary Research and Development, 2(1). https://doi.org/10.60008/thequest.v2i1.42
Copyright (c) 2023 The QUEST: Journal of Multidisciplinary Research and Development
This work is licensed under a Creative Commons Attribution-NonCommercial 4.0 International License.
Abstract
People were advised to avoid physical contact due to the pandemic. Although it is encouraged for parents to obtain their children's learning modules, the Leonor M. Bautista National High School (LMBNHS) cannot avoid interactions with other visitors who are there for school-related purposes. Visitors can fill out information sheets for the log records while adhering to strict health protocols. Due to the school's limited communication options, such as bulletin board postings, it was also difficult to provide and disseminate important information. The dissemination of information is slowed as a result, and the news is frequently outdated. Receiving false information is likely given the dearth of first-hand knowledge.
As a public institution, LMBNHS must provide relevant and up-to-date information to its organization, and stakeholders. With the advancement of technology, it is possible to have this virtual assistant. With this reality, the team's primary goal is to provide accurate and relevant information and collect data from students and visitors of LMBNHS. This is possible through the employment of Information Kiosk that serves as Automated Information Assistant to everyone.
The developed system was evaluated by the beneficiary and graded Excellent for overall satisfaction rating and Very Satisfactory in Client satisfaction category.
Full Paper