Articles
Censorship and Expurgation of the Selected Children's Literature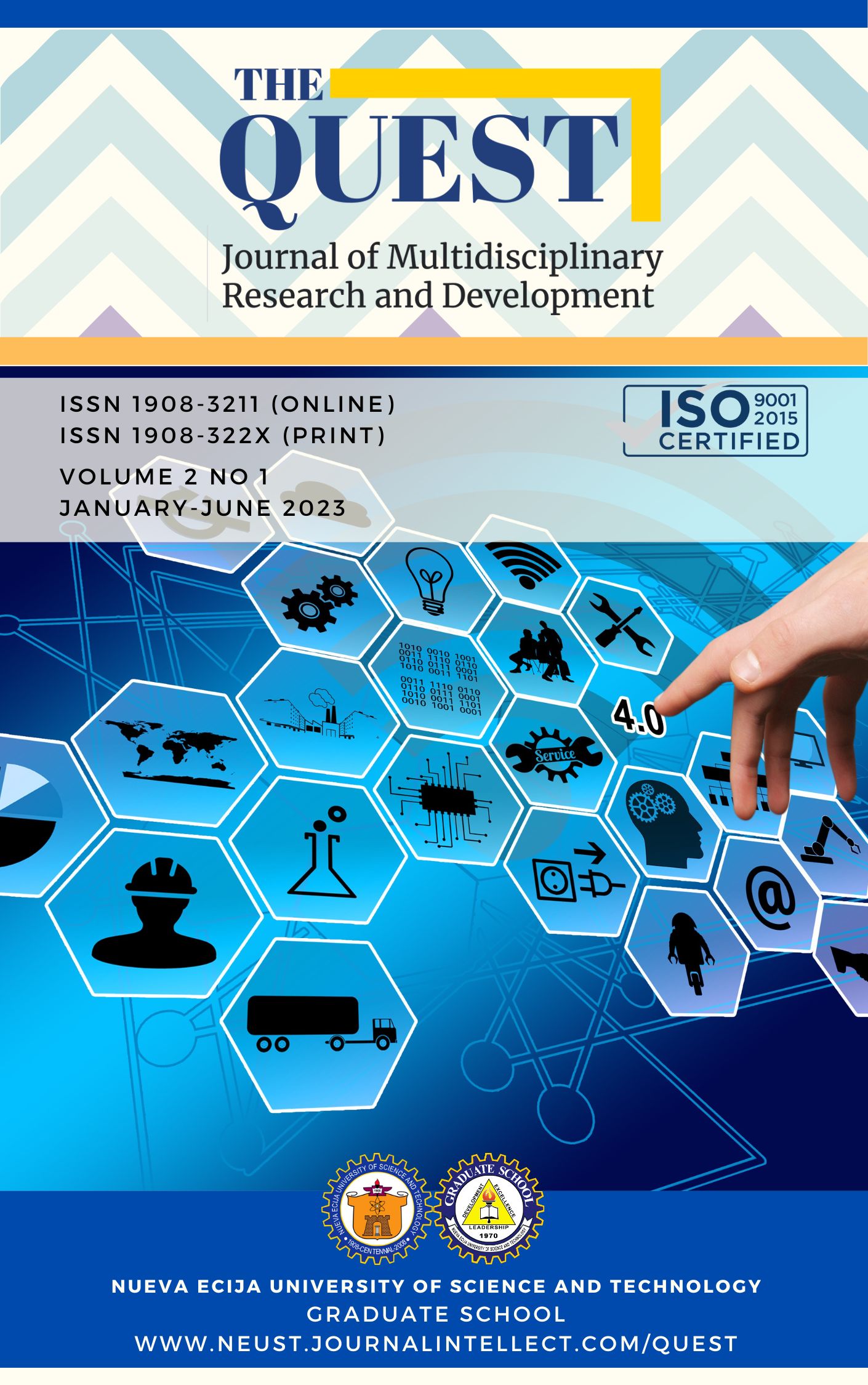 Published 06/13/2023
Keywords
Censorship

,

Expurgation

,

Literary Approaches and Criticisms

,

Forms

,

Meaning and Universality
How to Cite
Salvador, R. (2023). Censorship and Expurgation of the Selected Children's Literature. The QUEST: Journal of Multidisciplinary Research and Development, 2(1). https://doi.org/10.60008/thequest.v2i1.57
Copyright (c) 2023 The QUEST: Journal of Multidisciplinary Research and Development
This work is licensed under a Creative Commons Attribution-NonCommercial 4.0 International License.
Abstract
Abstract. Criticisms and reviews challenge literature to its stand accordingly to what it desires to project. People thought that all literary works is a fine expression of values, innocence and a mirror on how the society formed; literary development carries an expression easing a picture to stand out and unconsciously builds exaggeration and lack of consideration. Children, as commonly the basic target audiences of every child literature are a body that need to be considered upon publishing a certain literary piece because of stages and the type of interpretation they may develop and embrace upon reading a certain issue on the extent of literary genres who happened to unconsciously published an issue of obscenity, violence, offenses in language, and profanity in the selected children's literature. The hard core of this study is to project critical theories of today to assess and provide solutions for literary troubles. However, to further understand the concept of censorship and expurgation, the study will be using the formalistic approach, stylistic approach, sociological approach which drives by Social Interactionist Theory which accounts to examine the fundamental role of social interaction in the development of cognition as he believed that community plays a central role in the process of making meaning. Psychoanalytic criticism as used pertains on how the language in literary pieces influenced the language development of young readers as perceived in the contact between young readers and the books as studied in the Theory of Imitation. The Speech Act Theory is an attempt of the study that examines the subfield of pragmatics concerned with the ways in which wordscan be used not only to present information but also to carry out actions and this could be assessed by the levels of action at which utterances are said to perform. The significance of this study will be based on the issues of censorship and expurgation in the works of James Barrie, Brothers Grimm, and Ruyard Kipling.
Full Paper
References
Allan, K. (2006). Taboo and the Censoring of Language. New York:Cambridge University Press.
Allan, K., & Burridge, K. (2006). Forbidden Words and the Taboo and Censoring Language. New York: Cambridge University Press.
Ballantine, J. H. (2014). Our Social World: Introduction to Sociology. New York: SAGE Publications Inc.
Burke, K. (2013, May 28). Tiara Ali. Retrieved June 10, 2016, from aratiarah.blogspot.com:http://aratiarah.blogspot.com/2013/05/sociological-approach.html
Burris, S. H. (1999). Literary Criticism: An Overview of Approaches. Retrieved June 10, 2016, from editorskylar.com: http://www.editorskylar.com/litcrit.html
Lane, M. (1993). Picturing the Rose: A Way of Looking at Fairy Tales (Wilson Chronologies). New York: H. W. Wilson Company, Inc.
Lehigh. (2009, October 19). Lehigh. Retrieved June 8, 2016, from lehigh.edu:http://www.lehigh.edu/~infirst/bookcensorship.html
Oedb, (2010, January 10). Open Education Database. Retrieved September 17, 2015, from oedb.org:http://oedb.org/librarian/50_books_that_changed_the_world/
Smith, J. S. (1967). A Critical Approach to Children's Literature. New York: McGraw-Hill Book Company.
Temple, C. (1998). Children's Book In Children's Hands: An Introduction to their Literature. Boston: Allyn and Bacon A Viacom Company.
Tomlinson, C. M. (1998). Essentials of Children's Literature. Boston: Allyn and Bacon A Viacom Company.
Tyson, L. (2006). Critical Theories Today: A Friendly-User Guide. New York: Routledge.